Looking to finance your ATV, UTV, mower, or motorcycle? Let No Limit Power get you riding today!
At No Limit Power, we are powersports enthusiasts, and there's nothing we enjoy more than helping our customers find the kind of fun and adventure that a quality powersports vehicle can bring. If you're considering financing your new powersports vehicle, you're in good hands with our finance department. We are thrilled to get the opportunity to help you set up a financing plan that gets you around to work or play.
Let No Limit Power find the right financing option for you. We offer financing through Sheffield Financial, American Honda® Finance Corporation, and Liberty First Credit Union out of Lincoln, NE.
No need to waste your whole day filling out paperwork! We offer quick, easy, and secure financing options through online applications to get you financed fast and provide the most affordable payment options. Fill out an application at one of the links below, or call us to help get the right option for you (402)873-6913.
Owning a new or used powersport can be more affordable than you think. Let's get started today!
Click one of our financing options below to start taking home your next powersport!

Ready to get started? Here's how our fast online process works.
Prequalify Online
There is no impact to your credit score. It's super-fast and can save you time when visiting the dealership.
Complete Your Application
Once prequalified, choose to answer a few more questions to get pre-approved.
Visit Your Dealer
Once pre-approved, visit No Limit Power Inc 8410 to finalize your purchase with Sheffield's financing.
 Click below to prequalify today, it won't impact your credit score.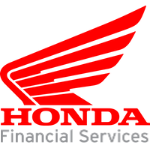 Looking to take home a new Honda ATV, UTV, or motorcycle?
Financing through Honda Financial Services is simple, quick and secure. You can apply for pre-approval and check your approval status–both online. 
You will need the following to apply:
1. Amount you wish to finance.
2. Current address and previous address if less then 3 years in present location.
3. Your SSN and your joint applicant's SSN.
4. Employment information (contact info). 
Be sure to check out out the current Honda Financing offers by clicking here!
Easily apply online for credit pre-approval by clicking below.

Your next ride is right around the corner.
Whether you're looking to buy a motorcycle, mower, ATV, or UTV, our powersport loans can put you in the driver's seat. Before you buy, see us first to get your auto loan pre-approved for easy shopping without the financing hassles.
With a powersport loan from Liberty First you get more than just the money you need to buy your new unit. You get personal service, local payments and a loan that works for you. No matter what phase of car buying you're in, Liberty First Credit Union can help. We are here with expert advice and flexible loan options.
– Low down payments
– Flexible repayment terms
– No prepayment penalties
– Borrow 100% of either the purchase price or NADA retail price, whichever is less
Getting started is easy! Together we'll find the right loan with the right payment and term for your life. Click below, or give them a call to get pre-approved, (402)456-1000.